@PeripheralLook
Name:
Frederick Chilton @PeripheralLook

( NOT @DrFrederickChil anymore)

Age:
43

Gender:

Male

Occupation:

In charge of the BSHCI

Relations:

Status:

Divorced from Dr.Bedelia Du maurier.

Faceclaim:

Raúl Eduardo Esparza
Dr. Frederick Chilton is the head administrator of the BSHCI and had a passionate relationship with Dr. Bedelia du Maurier . They got married and lived together for a while but their own demons weren't compatible so Frederick decided to put an end to it before they both ended in Miggs's cell. They both had hard time. They decided that she was to keep their beloved Dalmatian dog Expresso in addition to her own Dalmatian named Nyx.
Biography
I've been savagely gutted by that fake surgeon, that bastard of Gideon !
So I miss a kidney,I'm walking with a cane and I have a pooping bag.
I've came across. The Dr. Bedelia Du maurier. Things weren't easy between the two of us at first. She almost asked a restriction order agaisnt me as I was trying to seduce her. But eventually, she understood that I meant no harm and started to talk to me. We became friends. Confidents. Then one thing leading to the others... We got married.
Then things changed. Shit happens like they say.
Lecter tricked me into being accused of his murders and that stupid trainee shot me in the face !
Now Bee and I are on a break and we'll see how it goes.
Bee And I are Over.
Life must go on.
After working so hard and dedicating my life to understanding psychopaths, I've finally been published ! Hallelujah !!!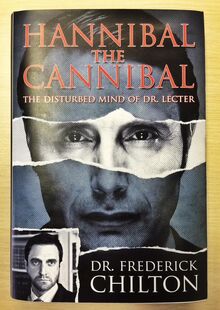 The account changed of name. It's
https://twitter.com/PeripheralLook
now. I also customed a special toilet seat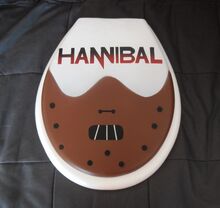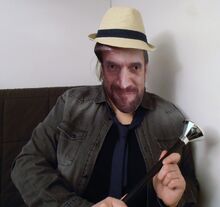 For inexplicably unknown reasons, has a collection of toilet seats.
Is a phobia of cats, although he has displayed a degree of kindness towards Selina Verger.